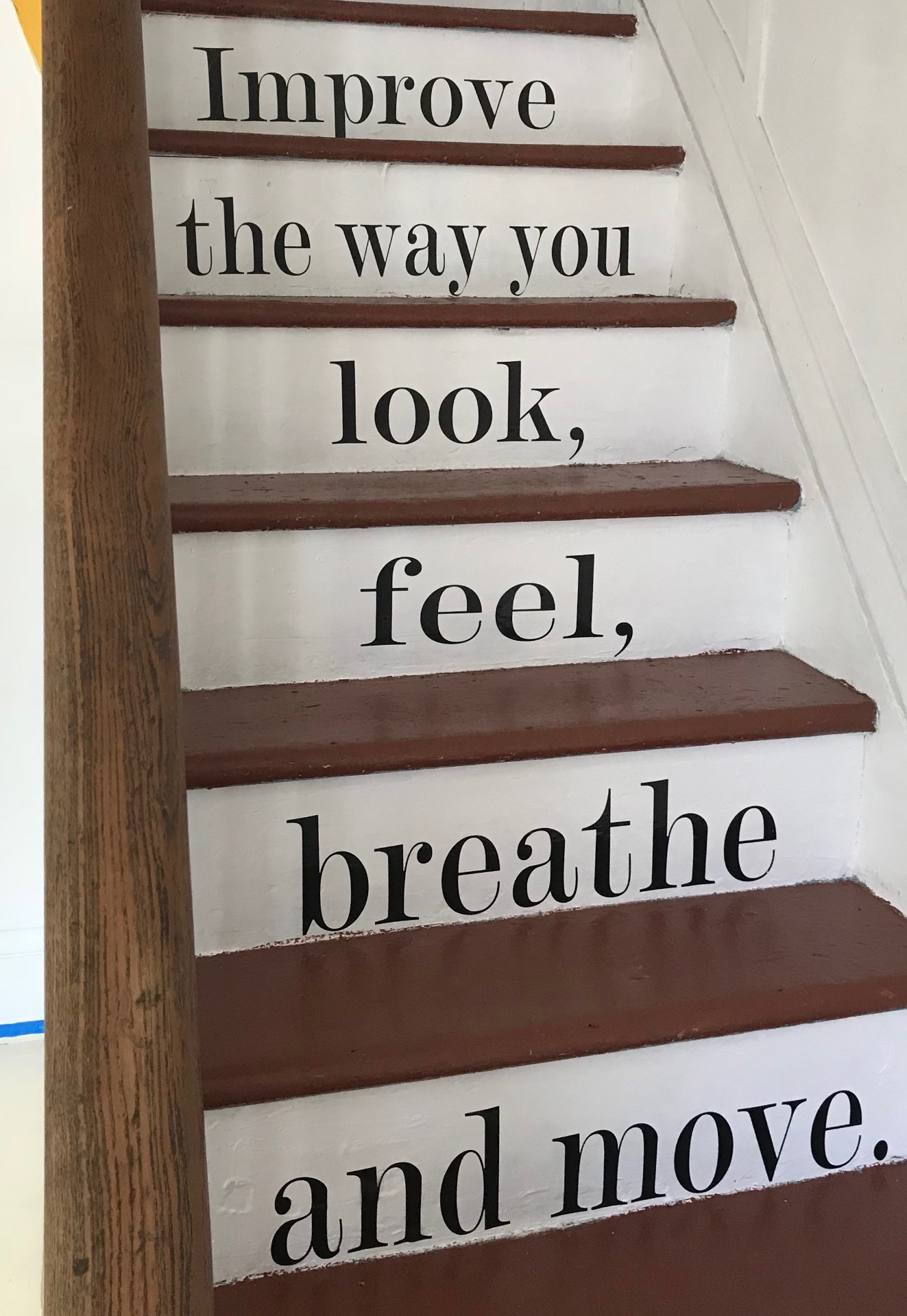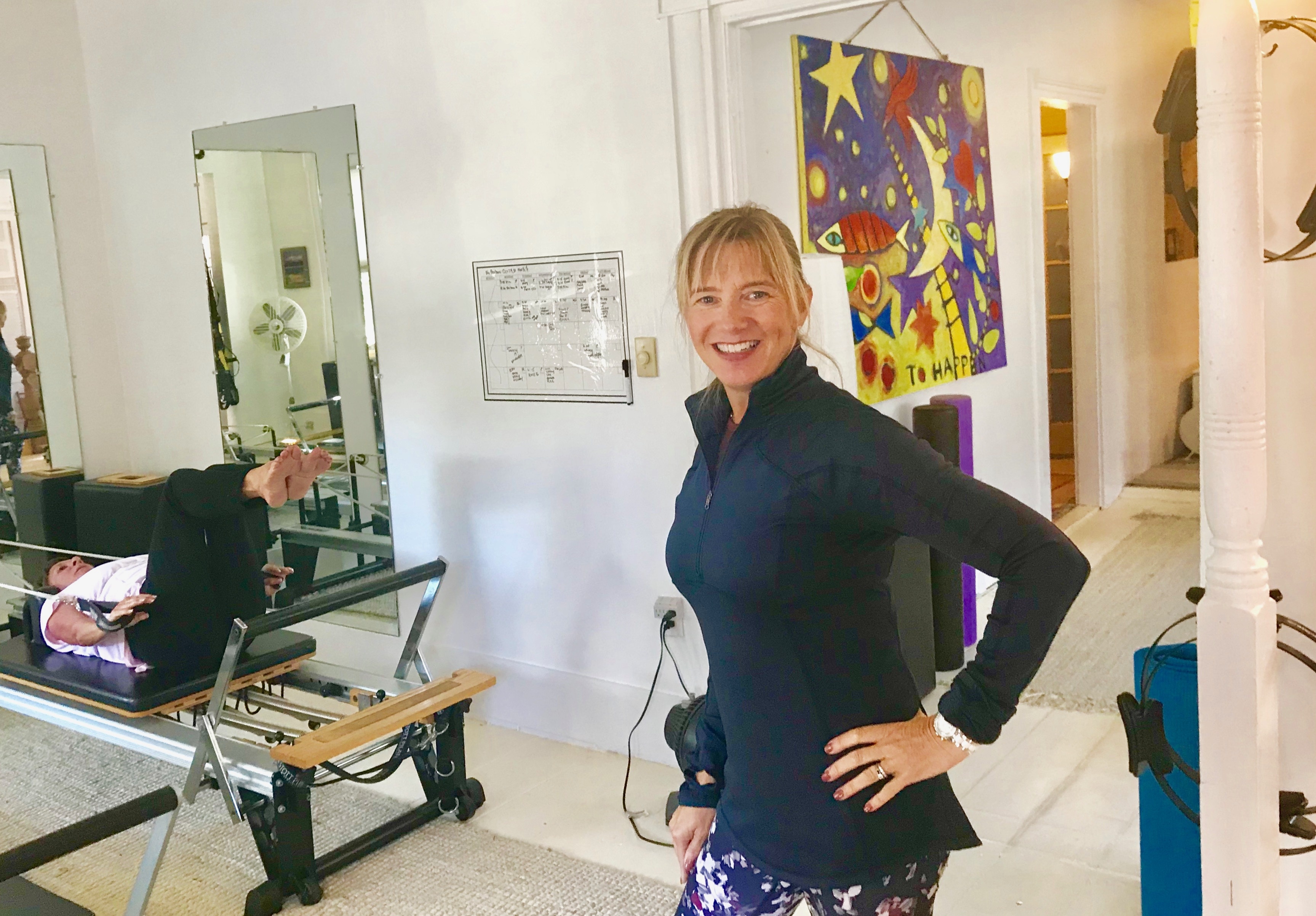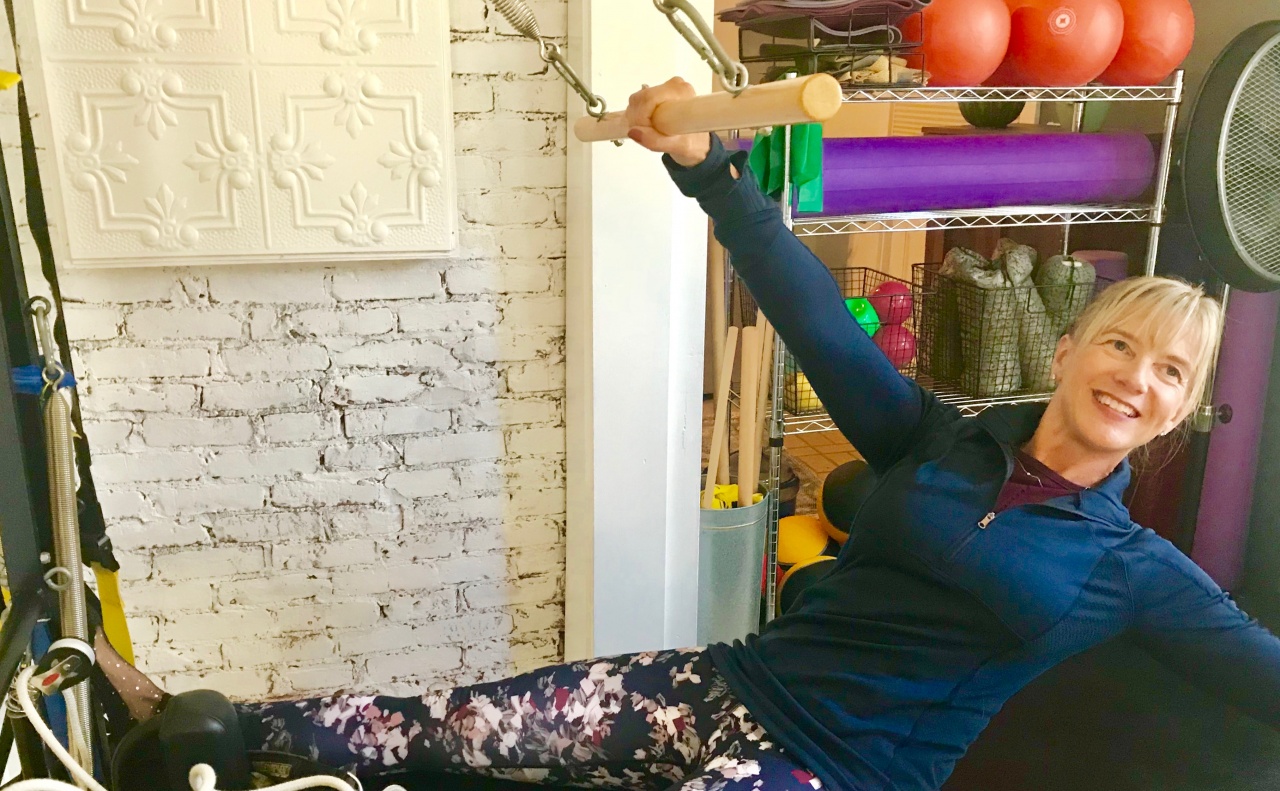 Maureen Cabral's fitness journey began at a young age when her father traded cigarettes for running shoes and became a marathon runner. Although she didn't always appreciate his insistence of long runs along Main Street in all extremes of weather, she learned to love it and continued running well into adulthood, adding another passion, weight training, to her fitness regime. In 2005 she became a certified personal trainer. Due to back and neck issues she was referred to pilates and became hooked! Not only did her back pain decrease, but her posture improved, neck lengthened and she gained even better balance and stability as well. In 2008, along with her husband and chidren, she moved to Brussels, Belgium for a second time. Continuing to run, weight train and attend pilates sessions, she took the leap and become a STOTT Pilates instructor. She continues her education every year and has completed all levels (Essential, Intermediate, Advanced) of Mat and Reformer, Stability Chair, Injuries & Special Populations and many other courses. She is a NASM Certified Personal Trainer, CPR certified and insured. " I love sharing my enthusiasm and love of pilates, it's extremely rewarding to see clients try something new, conquer it and be ready to move on to the next challenge AND to hear them say at the end of a session, 'I feel so much better!' What I especially like about STOTT PILATES is that it is ideal for all ages and abilities and can be modified for many injuries or issues. Thanks Dad for giving me the gift of fitness!"
STOTT PILATES® Trainer

NASM Certified Personal Trainer

TRX® TRAINER
CPR/AED/Insured

HALO™ Trainer
Merrithew Mindful Movement New York Symposium 2017 & 2019

Yearly STOTT PILATES® & Merrithew™ continuing education.

Kendall Aguilar
has been with the Club Pilates franchise since 2017. "I started out as a sales associate for a Club Pilates in Williamsburg, VA. Here I fell in love with the Pilates experience and I knew being an instructor was for me! I was promoted and moved to our owner's second studio, opening this location in Newport News VA. I obtained my teacher training certificate and was again promoted to lead sales and instructor. During the end of my tenure in Virginia, I moved to the owner's third studio in Suffolk, VA. My training with club pilates covers Mat and Reformer Pilates, Springboard, Exo Chair, TRX, Functional interval training, Trigger point, Cadillac and Ladder Barrel. I have experience with teaching group classes up to 12 members, and one on one classes as well. Once again, I have attached two of my certificates below and I will be able to scan and send the rest once we have fully moved to CT.
I have a passion for teaching Pilates because I truly love to help people achieve the best versions of themselves! I believe that there is healing power in the movements and I have seen people completely transform during their time training with PIlates, and I have grown to love the environment that Pilates fosters with it's instructors and members. I believe in being an uplifting and positive light for others."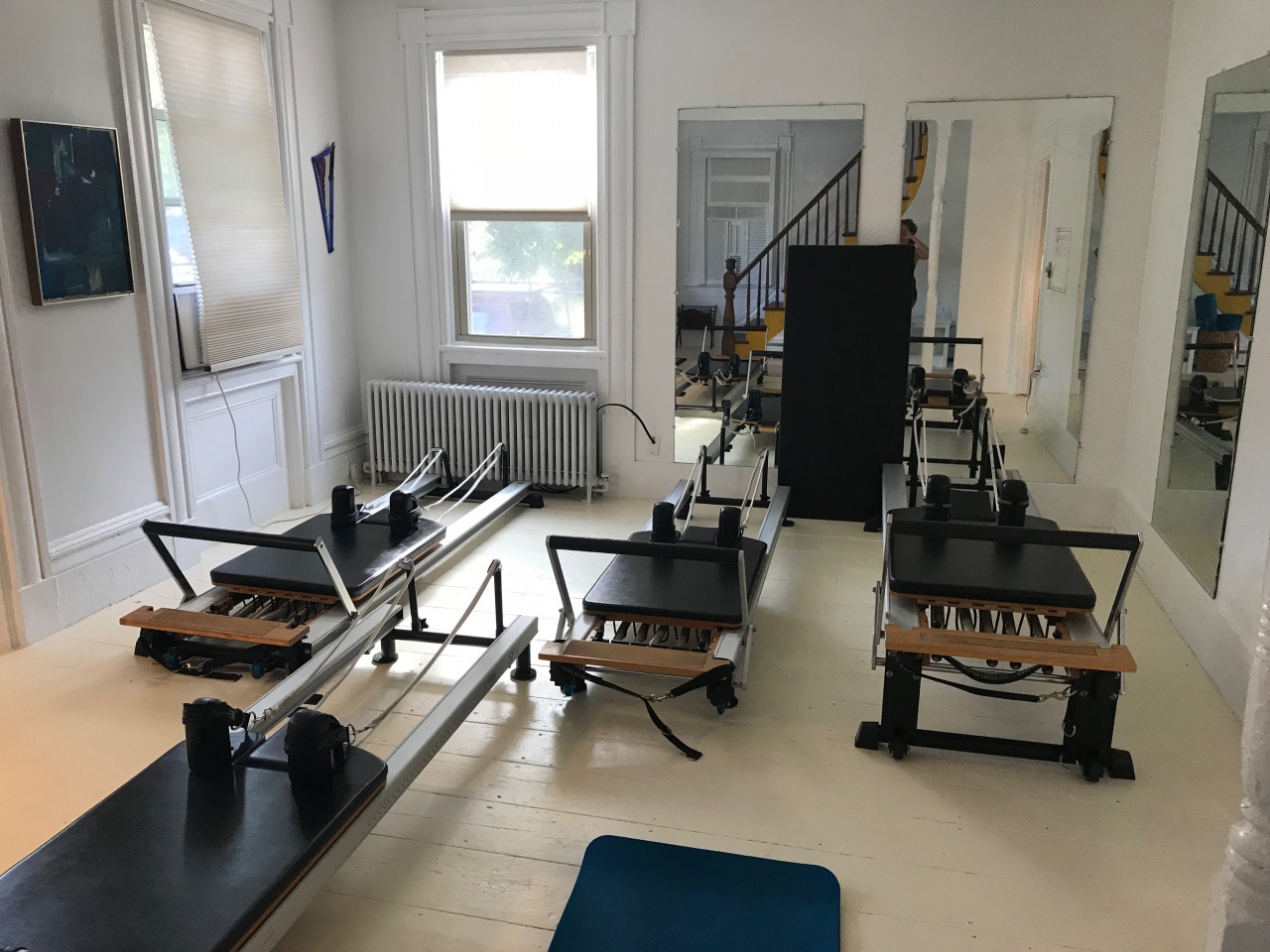 Established by Lori Cote in 2001, APROMA STUDIOS is a fully equipped Pilates and Massage Therapy studio providing group classes and private lessons in functional fitness and mindful movement. We offer STOTT PILATES®, Club Pilates, TRX., Personal Training. Licensed Massage Therapy and other Holistic Bodywork. In addition to our Mystic CT studio, we have a petite Pilates studio in Westerly R.I.

What is PILATES?
Pilates is a mind-body exercise emphasizing core engagement and deep breathing. Benefits include core strength, joint and back pain relief, improved posture and long/lean muscle development. STOTTPILATES® is a contemporary approach to the original exercise method pioneered by the late Joseph Pilates. Co-founders Moira and Lindsay G. Merrithew, along with a team of physical therapists, sports medicine and fitness professionals, have spent more than a decade refining the STOTT PILATES® method of exercise and equipment. This resulted in the inclusion of modern principles of exercise science and spinal rehabilitation, making it one of the safest and effective methods available. This clear and detailed approach forms the basis for STOTT PILATES® training and certification programs. It's used by rehab and prenatal clients, athletes, celebrities and everyone in between.
p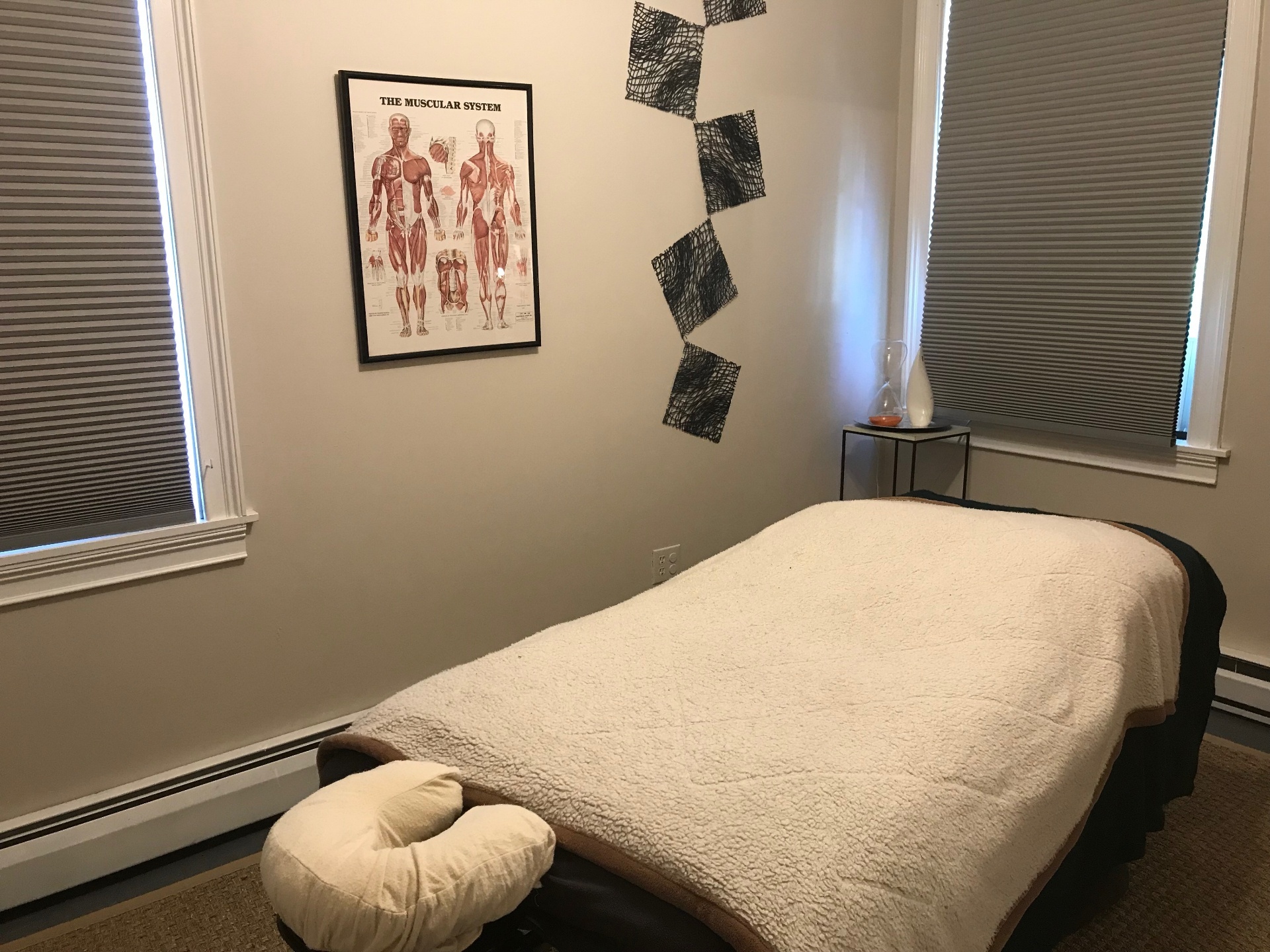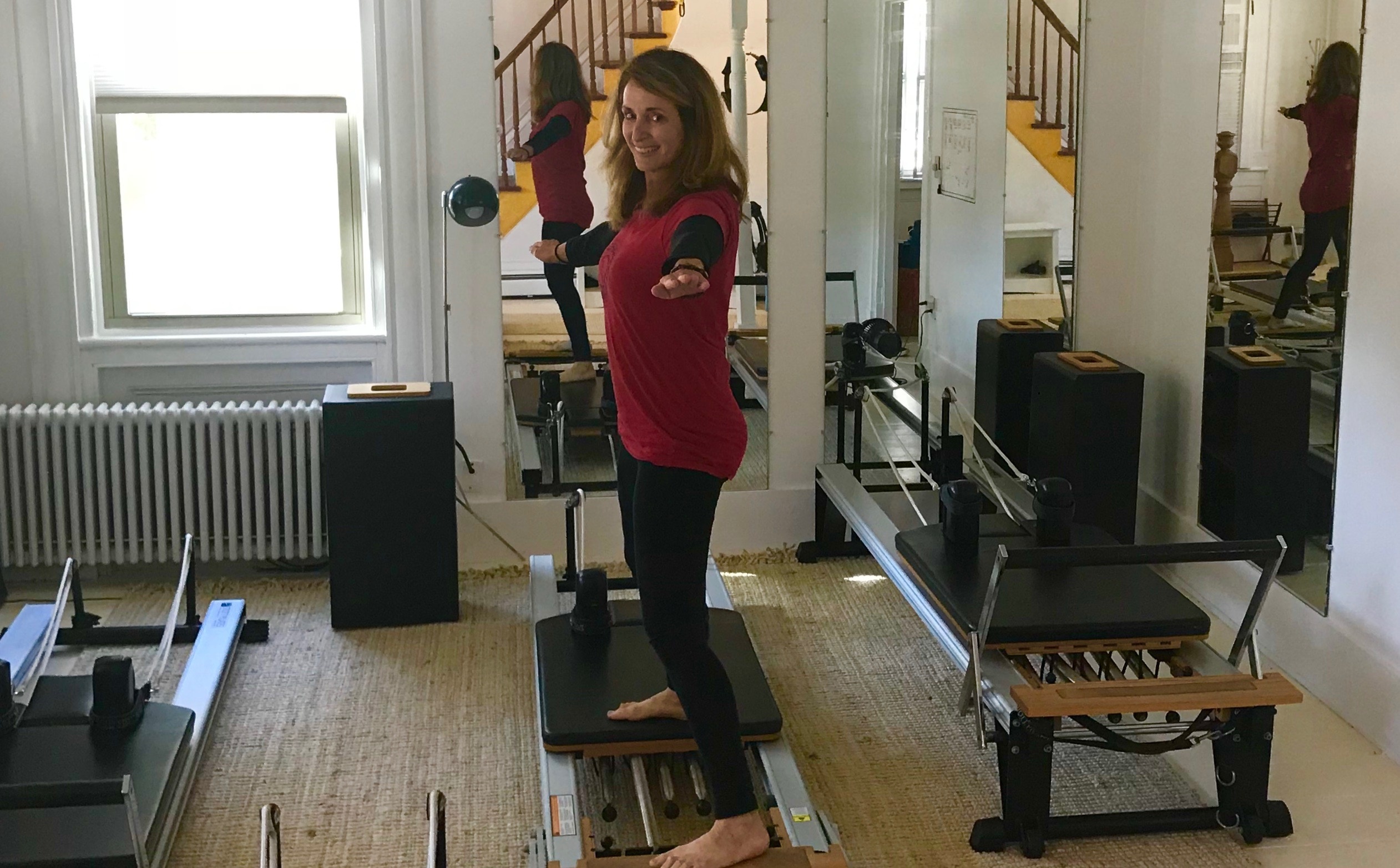 Lori Cote spent the better part of three decades competing in long-distance running and Ironman ™ Triathlons while also working as a Physical Therapist Assistant and Massage Therapist. Forced to give up running due to chronic knee injuries, she soon discovered pilates and ashtanga yoga. These mind body practices provided her with the challenging workout she craved without damaging her joints. Along the way she earned a certification in
STOTT PILATES® and also became an ashtanga yoga teacher. She founded APROMA STUDIOS in 2001. Her daily practice of pilates and ashtanga not only healed her knees while maintaining a high level of physical fitness, it also brought relief from back pain and emotional stress. She brings strong knowledge of functional fitness and massage therapy through her personal and professional experiences. She treats each client with clarity, empathy, calmness and patience. Lori is a strong advocate for whole body wellness and integrative healthcare for people living with cancer

In 2019, along with her sisters Vicki and Mary Beth , Lori founded a non-profit organization Prevent-Heal-Thrive Inc. inspired by the life and work of their sister Michele.

STOTT PILATES® Certified Mat & Reformer, CT Certification Center 2004
NFPT Certified Cancer Recovery Specialist 2021

Certificate in Massage Therapy, Bancroft School Of Massage 1989, Licensed Massage Therapist
A.S. Physical Therapy, Becker College 1980

TRX ™Trainer

CORE® Instructor Training with John Garey

Fundamental Kinesiology Taping Techniques

Total Barre™ Certification

Ashtanga Yoga Adjustment & yoga teacher training with David Swenson and Nancy Gilgoff.
Merrithew Mindful Movement New York Symposium 2017 & 2019

Yearly STOTT PILATES® & Merrithew™ continuing education to maintain certification.